Young 7 (1 Box) [J170]
Please login to member portal to place order if you are an existing member.
Or contact us to make an order if you are a new customer.
Product Information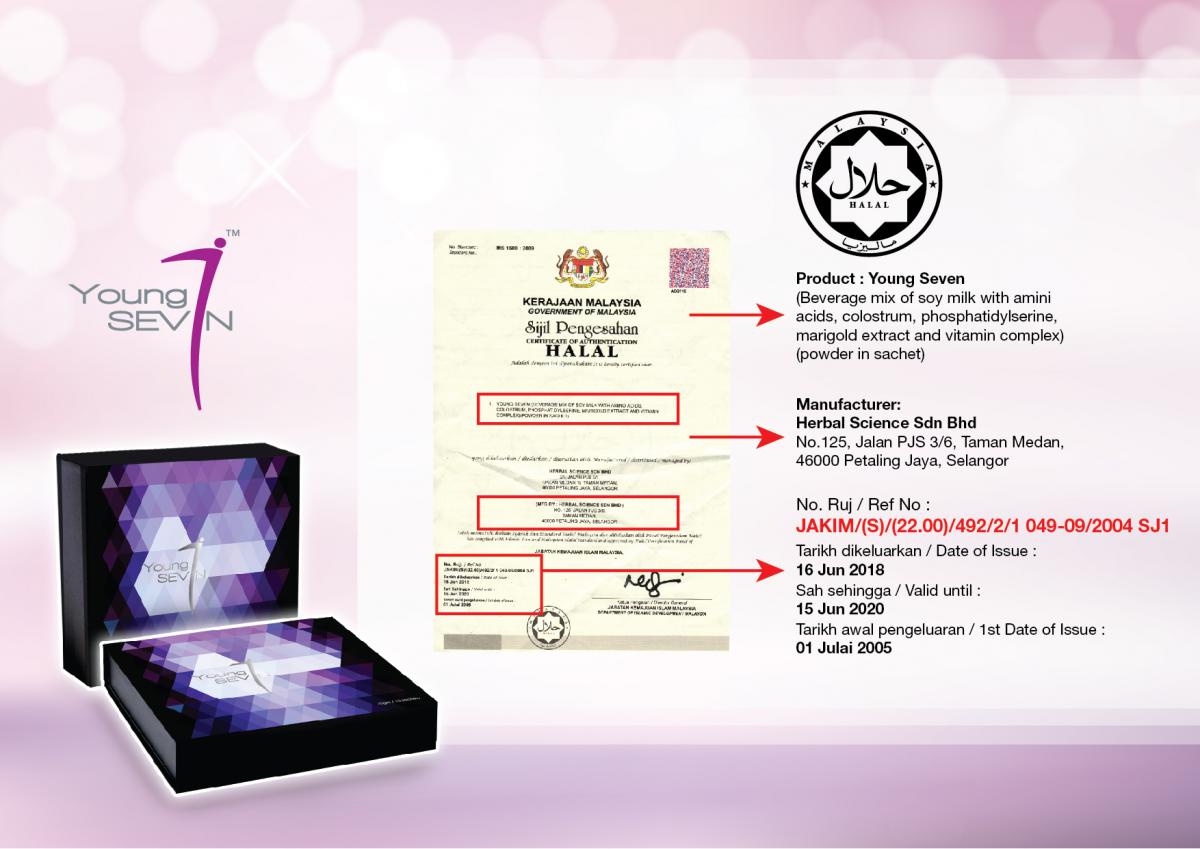 For package offers, please click here.
For more information, please click here.
Certified by authorized organizations (KKM), does not contain heavy metals and steroids.
7 Benefits
1. Anti-aging
2. Phosphatidylserine: Improve Memory
3. Marigold Extract: Improve Quality of Vision
4. Contain 8 Essential Amino Acids
5. Contain Vitamin Complex
6. Colostrum: Rich In Calcium
7. Beauty & Whitening
After the certification of 20,000 medical practitioners, with the increase of hormones in our bodies, we are able to turn back our biological clock. With the right combination of nutrition, it will activate our pituitary gland and stimulate our anti-aging hormones which can go back up to 20 years, leaving you looking young and high-spirited.
The Young 7 amino acid is natural health supplement derived from an American formula, it contains 8 types of Amino Acid, Phosphatidylserine, Marigold Extract; providing you with a high nutritional value and effectively stimulates the pituitary gland releasing the anti-aging hormones that allow one to regain their youth and vitality.