New Join VIP Package: 2 Sec Instant Boiler + Cold Water (with 5pcs ionized platinum) [NSM500}
In order to be entitled for the member price you are required to be a VIP member of E-IONS or purchase a VIP KIT which is worth RM 100.00 to become a VIP..
If you are not a VIP member, a VIP KIT will be added automatically to your cart upon checkout.
Free 2 years service package which includes:

​Parts maintenance and filter
Membership
6 times on site service
6 P filter, 1 M filter, 1 C filter and 1 C+ filter

Easy payment available upto 36 months with 0% interest.
Please login to member portal to place order if you are an existing member.
Or contact us to make an order if you are a new customer.
Product Information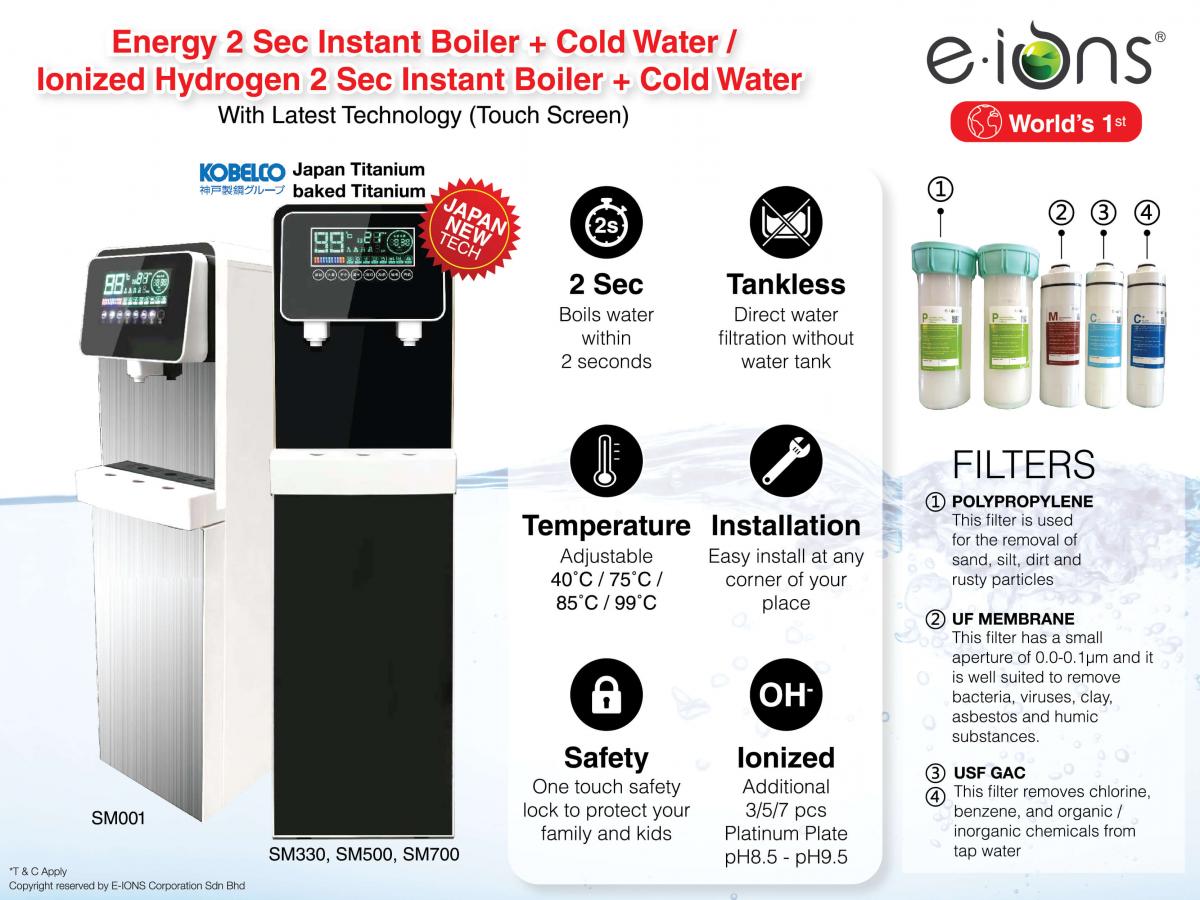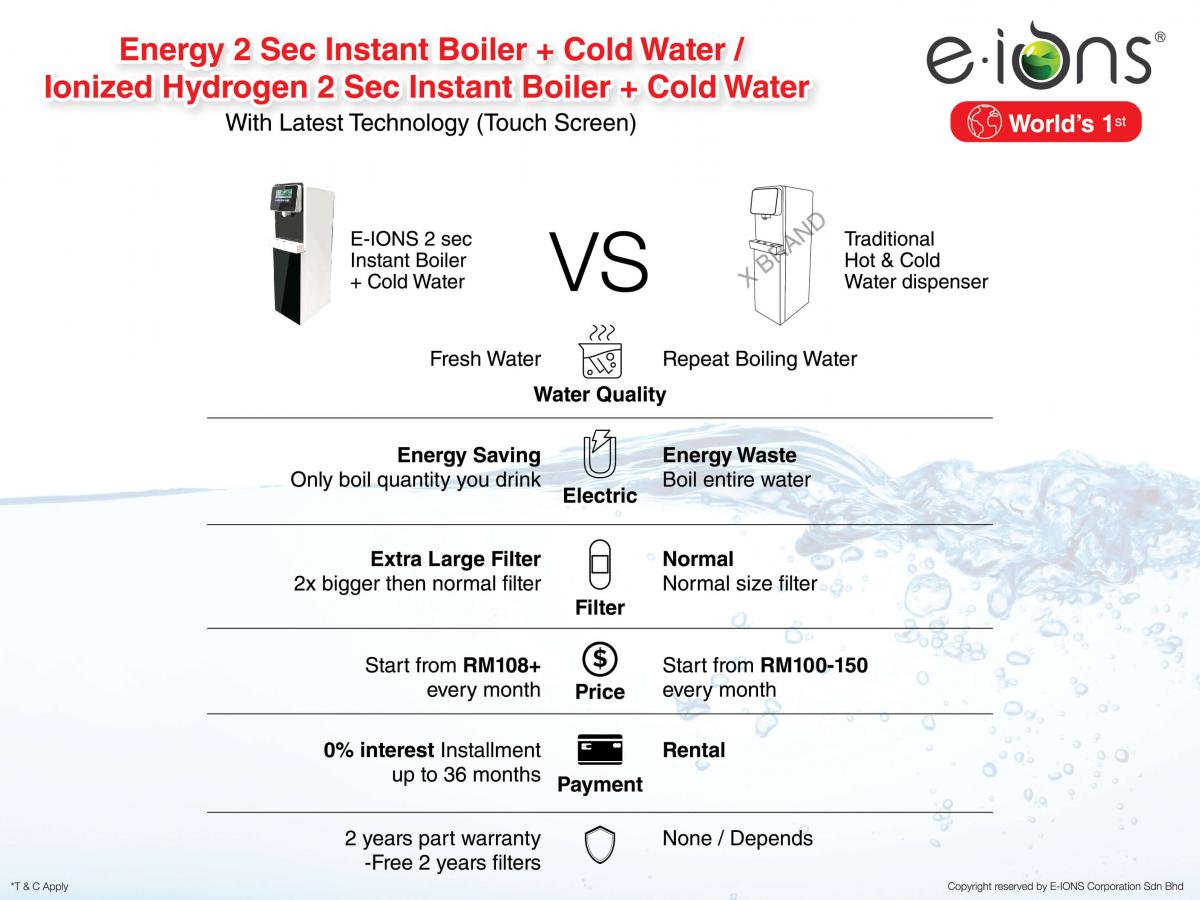 FREE 2 Years : Parts Maintenance, Membership, 6 Times Services, Filters (6P, 1M, 1C, 1C+)