Analysis Result of E-IONS Pure Titanium Class 1 From Japan KOBE-Steel
Available manufacturing scope of Commercially pure titanium products (KS40S,KS40,KS50,KS60,JIS Class-1,JIS Class-2, ASTM G!, ASTM G2)

---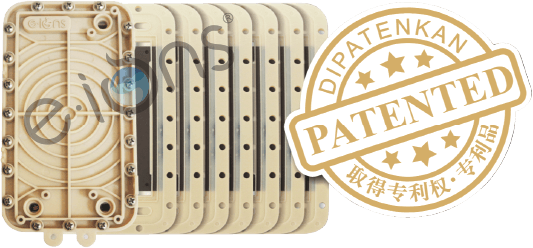 Japan Kobe Steel Platinum
Baked Titanium Electrode Mold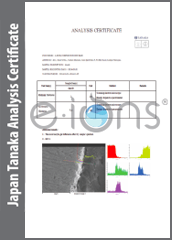 platinum Thickness
2.0µm per pc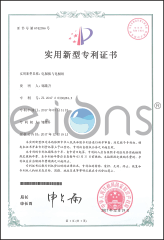 Taiwan patent
No.M548590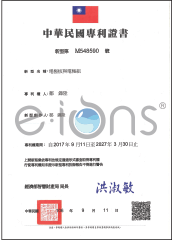 China patent
No.ZL 2017 2 0330284.X
---
International Quality of EIONS filters
Exclusive developed and patented by E-IONS
Precision Filter Technology developed by Japan UNITIKA & Taiwan patented by E-IONS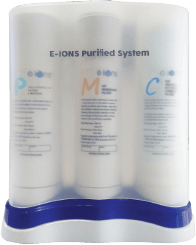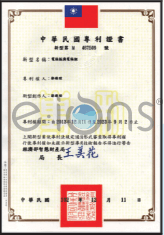 Taiwan patent
M440148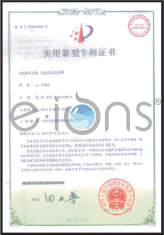 China patent
ZL 2012 2 0312562.6
---
The Difference between E-IONS Japanese Stainless Steel Pipes

USA NSF certified hose
E-IONS NSF Certified Hose
(good heat resistance)

---
The Difference between E-IONS PCB board with other brands

---
The Difference between E-IONS Electrolysis plate with other brands
E-IONS used Platinum Baked Titanium Electrolysis Plates which made from Japan Kobe Steel, Ltd
Electrolysis plate measurement : 9cm x 12cm x 2 cm (Double sized) = 216cm³/pc
Each plate contains 2.0 microns of platinum
E-IONS ionized water machine is the only machine in the market that can be upgraded. The machines can be upgraded anytime regardless of the model purchased.
"The Japanese platinum baked titanium electrode boards are made of platinum 0.1 or 0.5 microns, only 0.5 microns(µm) will last up to 10 years."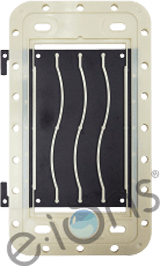 E-IONS Japanese Ceramic Electrolytic Diaphragm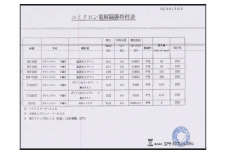 Electrolysis Diaphragm Quality Guarantee (Japan)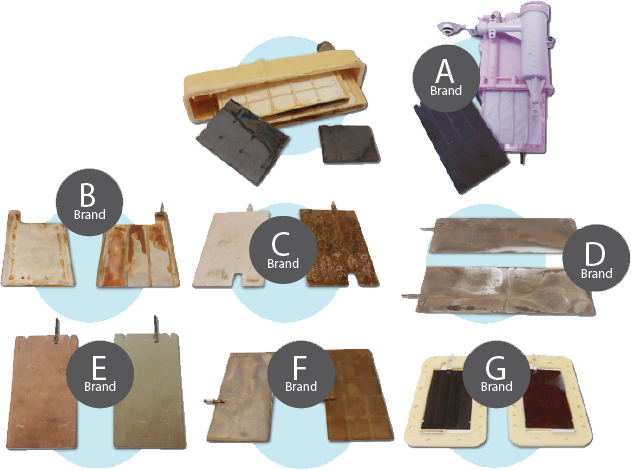 Electrolytic diaphragm cannot be replaced. Electrolysis chamber set needs to be replaced & will be very costly.